Laura Ingraham

: "Marxist? But you voted for him... Why did you vote for him?"

Harry Alford

: "Because he was black. The worst mistake I ever made in my life."
You can listen to the entire interview

here
Now Mr. Alford is no dummy yet he is man enough to admit when he made a mistake (albeit too late). Is Mr. Alford a coward? Not hardly...but he sure exposed a bit of racism by his answer! Well who are the cowards?
I run into cowards daily whenever I'm reading the comment section of various publications. Here's an example...lets call him Geoff (for that's what he calls himself):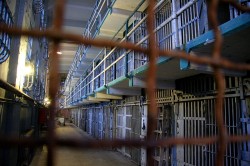 Do you want your children and grandchildren to live in a futuristic "big brother" control grid where everything they do is watched, recorded, tracked and tightly controlled? Well, that is exactly where things are headed. We witnessed some really bad totalitarian regimes during the 20th century, but what is coming is going to be far more restrictive than any of the despots of the past ever dreamed was possible. Today, nearly every government on earth is tightening their grip on their citizens. Paranoia has become standard operating procedure all over the planet and nobody is to be trusted. Global politicians will give speeches about liberty and freedom even as they undermine them at every turn. There are very, very few nations on the planet where liberty and freedom are increasing. Instead, almost everywhere you turn the "control grid" is getting tighter. Governments don't want us gathering together and interacting with one another. Instead, they want us to work our tails off to support the system, they want us enslaved financially and constantly drowning in debt, and they want us addicted to television and other forms of entertainment. They want us as numb and docile as possible. Meanwhile, all over the globe they continue to construct a futuristic "big brother" control grid that will ensure that they will always be able to control us.
Sadly, this is not the plot to some post-apocalyptic science fiction movie.
Leaders of the Group of 8 industrialized countries are set to issue a provocative call for stronger Internet regulation, a cause championed by the host of the meeting, President Nicolas Sarkozy of France, but fiercely opposed by some Internet companies and free-speech groups.
A new national alert system is set to begin in New York City that will alert the public to emergencies via cell phones.




It's called the Personal Localized Alert Network or PLAN. Presidential and local emergency messages as well as Amber Alerts would appear on cell phones equipped with special chips and software.
Billed as part of an effort to reduce obesity and improve eating habits, small cameras are programmed to take snapshots of lunch trays before and after each student eats. Each child is uniquely identifiable via a barcode attached to the tray. The amount of calories and nutrients that each child has consumed is then calculated via a database containing 7,500 different varieties of food.
The TSA has announced its intention to expand the VIPR program to include roadside inspections of commercial vehicles, setting up a network of internal checkpoints and rolling out security procedures already active in airports, bus terminals and subway stations to roads and highways across the United States.
To be in public is to be on camera, but most video footage is discarded, as only so much can be sorted and analyzed -- until now. DARPA has created a technology that can index and analyze video in real-time, marking the end of anonymity in public places.
The Metropolitan Police has bought Geotime, a security programme used by the U.S. military which tracks suspects' movements and communications and displays them on a three-dimensional graphic.




The software aggregates information gathered from social networking sites, GPS devices like the iPhone, mobile phones, financial transactions and IP network logs to build a detailed picture of an individual's movements.
The devices, sold by a company called Cellebrite, can download text messages, photos, video, and even GPS data from most brands of cell phones. The handheld machines have various interfaces to work with different models and can even bypass security passwords and access some information.
Once upon a time, the Internet was a bastion of liberty and freedom, but now nation after nation is cracking down on it. In fact, legislation has been introduced once again in Congress that would give the president of the United States an "Internet kill switch" that he would be able to use in the event of war or emergency. Of course there would be a whole lot of wiggle room in determining what actually constitutes a true "emergency". The members of Congress that are pushing this "Internet kill switch" bill want the U.S. to become more like China in this regard.
The Rutherford Institute has come to the defense of a 73-year-old Virginia resident who was allegedly ordered by a park ranger to remove his car from a national military park in South Carolina because of political messages attached to his vehicle. Jack Faw, whose ancestors fought in the historic battle memorialized at Kings Mountain National Military Park, contacted The Rutherford Institute after being told by a park ranger that the decal promoting a political organization associated with Rep. Ron Paul (R-TX), which was displayed on the back window of Faw's car, was not allowed in the park.
"The sovereign, after taking individuals one by one in his powerful hands and kneading them to his liking, reaches out to embrace society as a whole. Over it he spreads a fine mesh of uniform, minute, and complex rules, through which not even the most original minds and most vigorous souls can poke their heads above the crowd. He does not break men's wills but softens, bends, and guides them. He seldom forces anyone to act but consistently opposes action. He does not destroy things but prevents them from coming into being. Rather than tyrannize, he inhibits, represses, saps, stifles, and stultifies, and in the end he reduces each nation to nothing but a flock of timid and industrious animals, with the government as its shepherd."

~ Alexis de Tocqueville (1835)